I love clothing thats a little bit unique, and the same goes for shoes. The easiest way to get something totally unique is to make it yourself! Or at least alter it.
In the autumn I got an idea of making a corset style, burlesque-esque shoe in black and red, but it wasnt until closer to Christmas that I raided my Mums unwanted shoes, for something to alter and found these......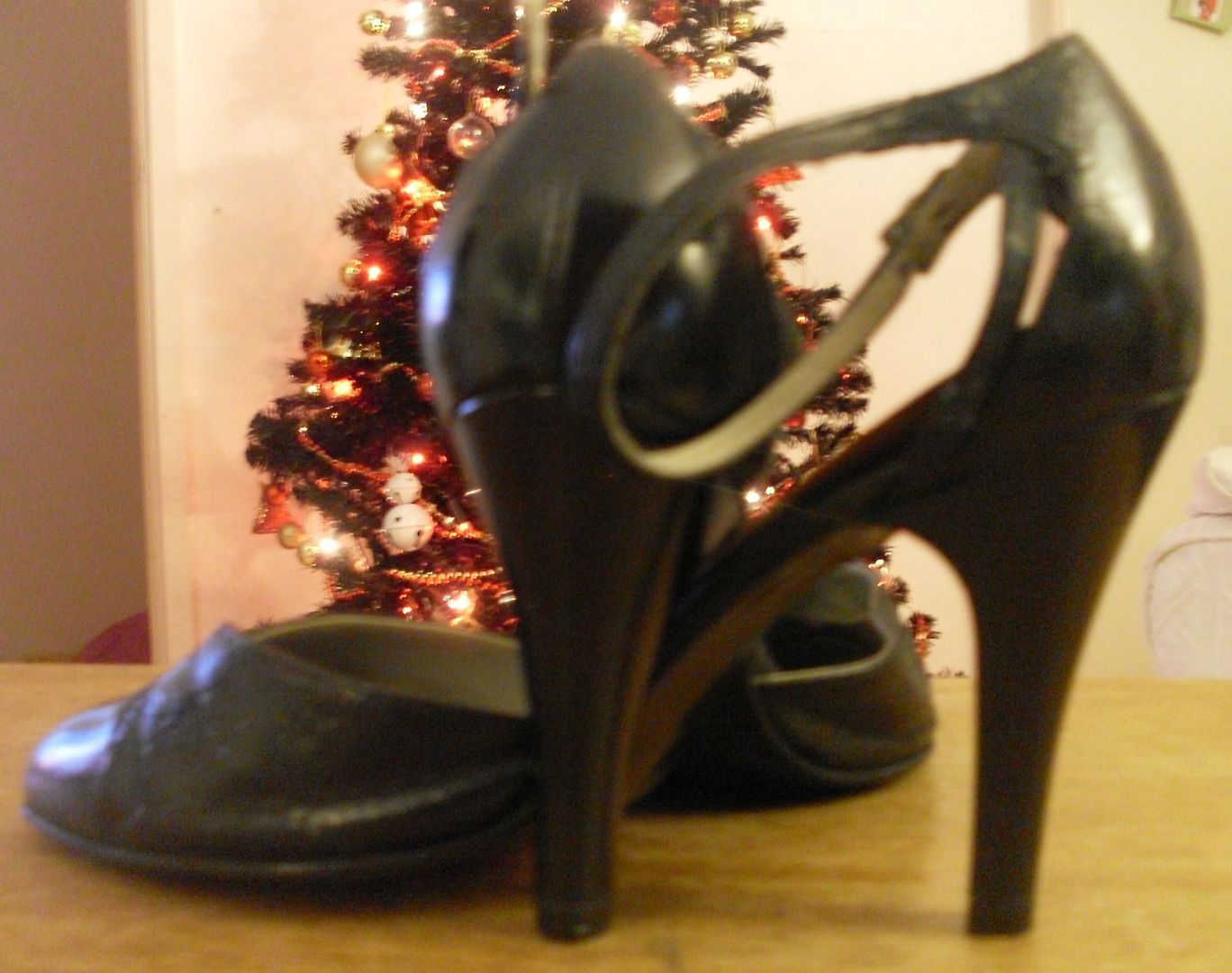 Just the shape of shoe I wanted! No toes poking out (they look awful with 1950's style tights), a nice heel, and a single high strap.
I covered as much of the black leather as I could in newspaper and masking tape, keeping the heel free. I then spray painted it red, it took a few coats.
After this was dry I removed the paper and tape, and went down either side of the back seam with my cropodile putting in 3 eyelets on each side. I took some suede cord and criss crossed it through the eyelets and tied a bow.
The final result......
......my new going out shoes.
I have lots of different ideas for altering shoes so your bound to see more here.
I need to find something to cover the heels in that doesnt scrape off like the spray paint, they are ok for everyday wear but if they catch against some metal that would normally just scratch the heel slightly they show the black underneath. Next time I may try lightly sanding it to give it something to hold onto, anyone know of any products that might work?