I came across a simple bracelet made out of Ring pulls (or can tabs as they are more commonly known in other areas) similar to this one...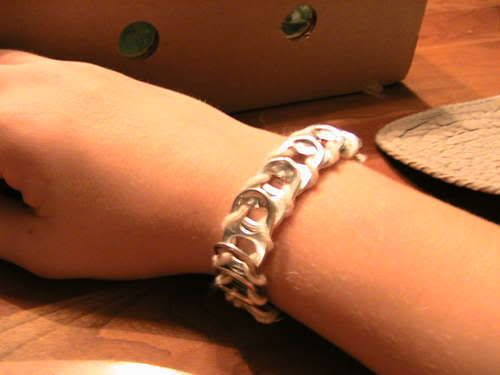 I liked the look of it so went looking for a pattern, I didnt realise it would open up a whole new world for me!
Here are a few of my finds
A pretty, yet simple bracelet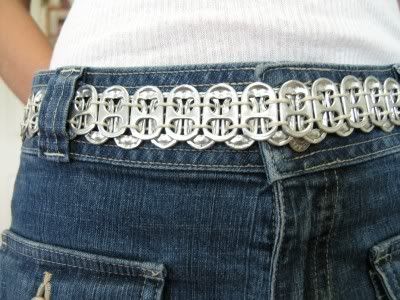 A very cool belt!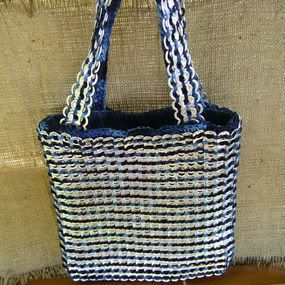 A shopping bag!!
And if you have a lot of time, patience, and ring pulls, a chair cover!!!!
Then I came across the most amazing blog,
The Art of Tabistry
. Tiffany makes the most amazing items out of ring pulls, which include...
Hair Holders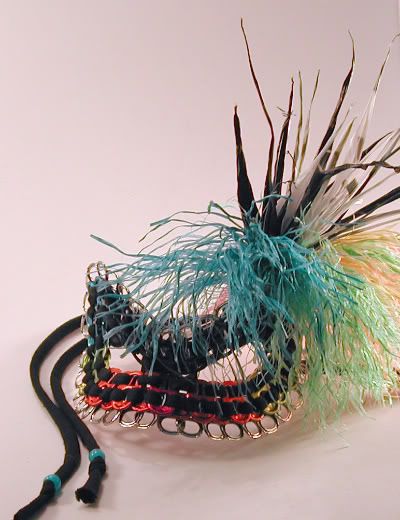 Masks

Corsets!!!!!

And would you believe even...

I saw this last one and my mouth literally fell open, I was stunned that it could be made out of ring pulls.
As I'm sure you will agree, Tiffany is very talented and I am seriously contemplating buying some of the patterns she sells once I've got a few (or rather a lot more) ring pulls.
I have a little pile started up kindly given to me by
Noonie
and I guess I better start drinking Pepsi out of cans rather than bottles ;)