I wanted to put multiple pictures on a page, they didnt really tell a different story, or show a little more, but I had so many nice ones, so I opted for one large picture, to set the scene, and several smaller ones placed almost random like under it.
I wanted the page to have a frosty, random frenzy feel to it to compliment the snow in the photos and the frenzy of the sea gulls.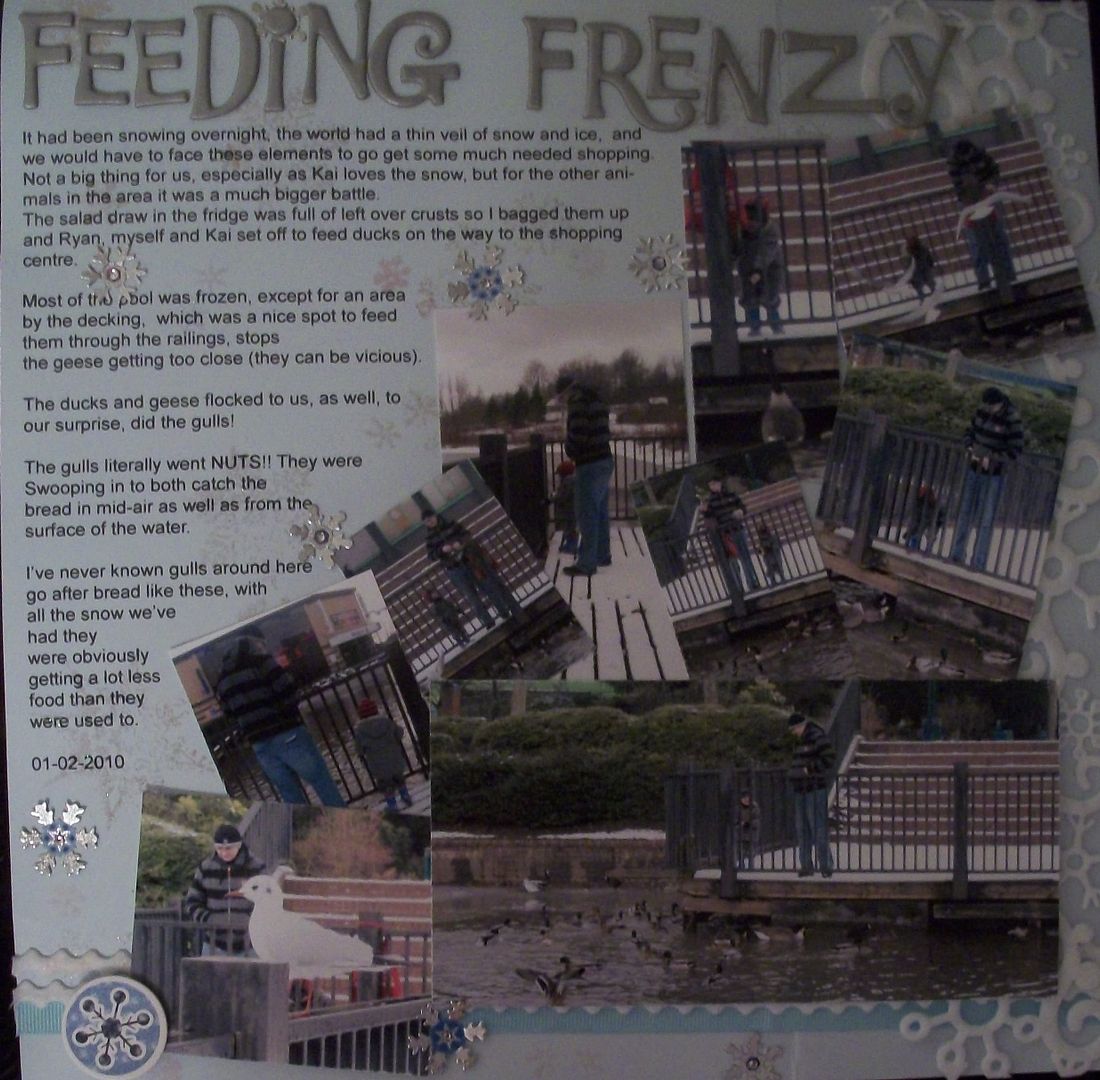 Apologise for the bad lighting.
The background sheet was plain baby blue which I printed the journalling on and then stamped snowflakes on with clear ink & embossed it with holographic embossing powder to give it a twinkling effect.

I put a blue ribbon across the bottom, and then over lapping this slightly, and just above I put wavy Papermania felt ribbon I received off Ruth as part of our advent swap.
I also put the wider, papermania snowflake felt ribbon strip down the right side.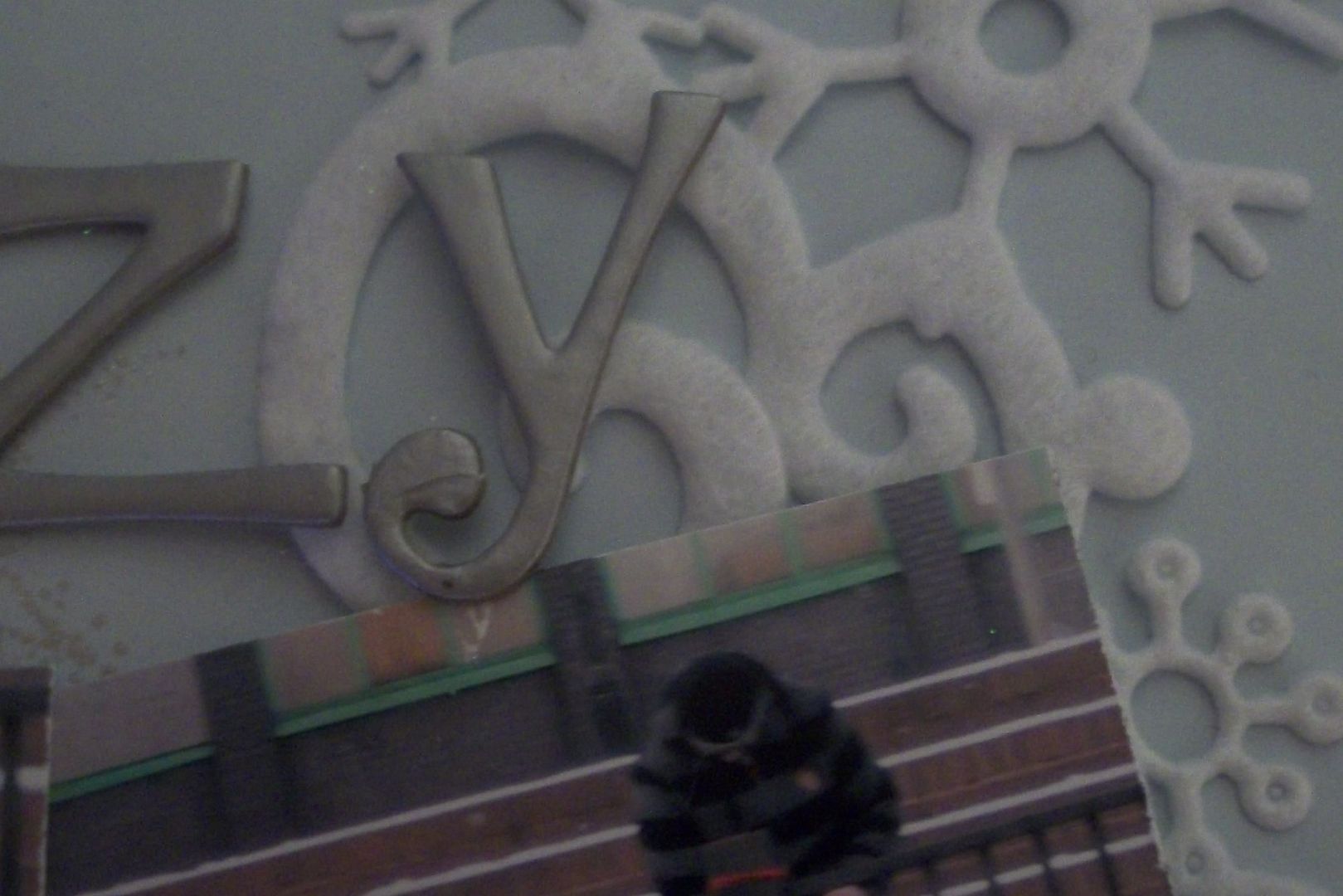 I used silver Thickers for the title, and added blue and silver snowflakes from Anita Dimensions, small snowflakes, at random over the page. I also added the a snowflake chipboard sticker from Dovecraft to add a little more depth.