If your looking at this Mum or Dawn, go away until you've actually received & opened the cards ;)
I was having a quick look over the craft magazines a couple of weeks ago and spotted one with a waterfall card kit freebie. I hadnt tried waterfall cards before and thought this would be a simple way to try one.
The cards were Mothers Days card so I thought woohoo, 3 birds, 1 stone, fab!!!
I made up the card as instructed....
...& though "pretty" it just whispered "yawnsville" to me, it couldn't even muster yelling it! It also was soooooooo not me (so maybe I do have a style, lol)
So I took the idea behind it and decided to see what I could do
.
I cut out the template out of blackboard card with my Craft Robo, this included the squares I matted the photos on, the main slider piece that everything is stuck onto, and the bar that goes across (I have it on GSD file if anyone wants it, just leave a message with your email addy). Blackboard card is great for both kids to play with, and also card making as its so black & shiney.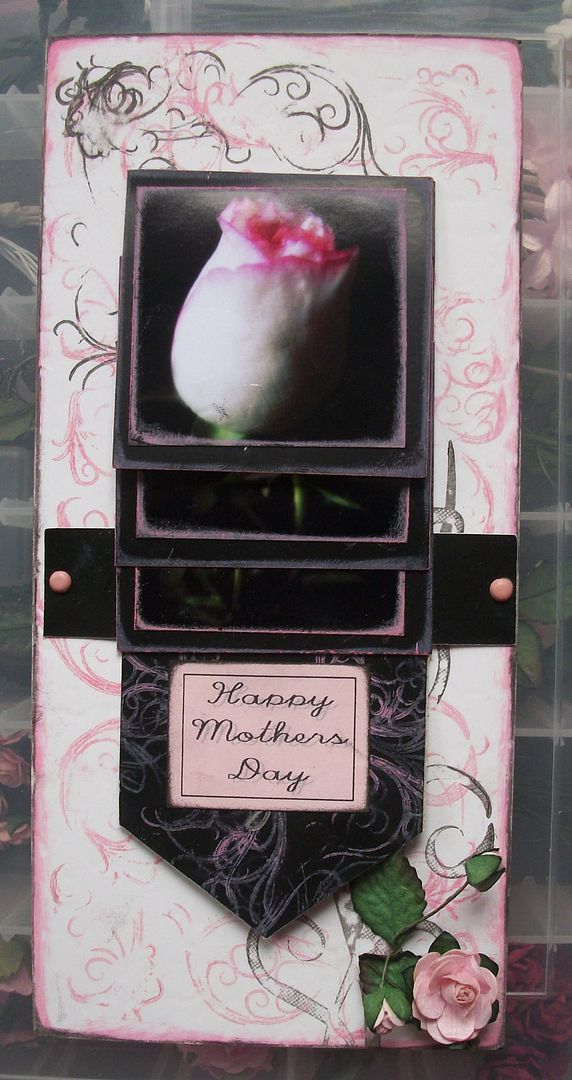 I chose a tall, white card and edged it first in pink ink, and then black. I also edged the photos and black squares in pink before fastening them together. I chose a couple of swirl stamps to stamp onto the card in pink and a little in black, and also the edge that you pull on the slider in pink.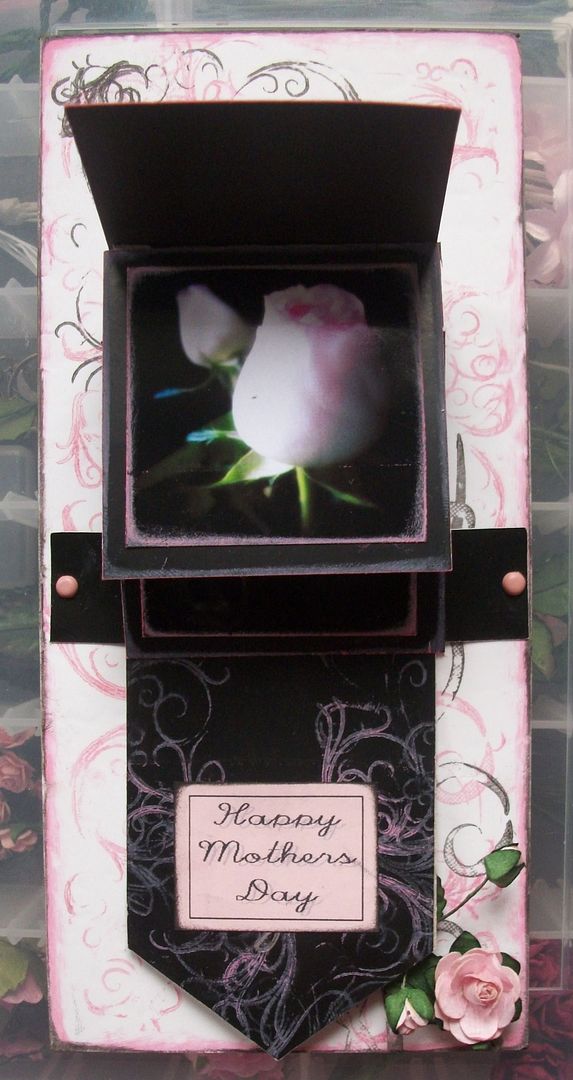 I stuck the squares onto the slider and then fastened the bar down onto the card with 2 tiny pink brads that Tams had given me at the nec.
I wrote printed out Happy Mothers Day onto some pink paper, and inked its edges in black ink before sticking it on.
I finished it off with a bunch of paper roses and made sure the slider could go over them.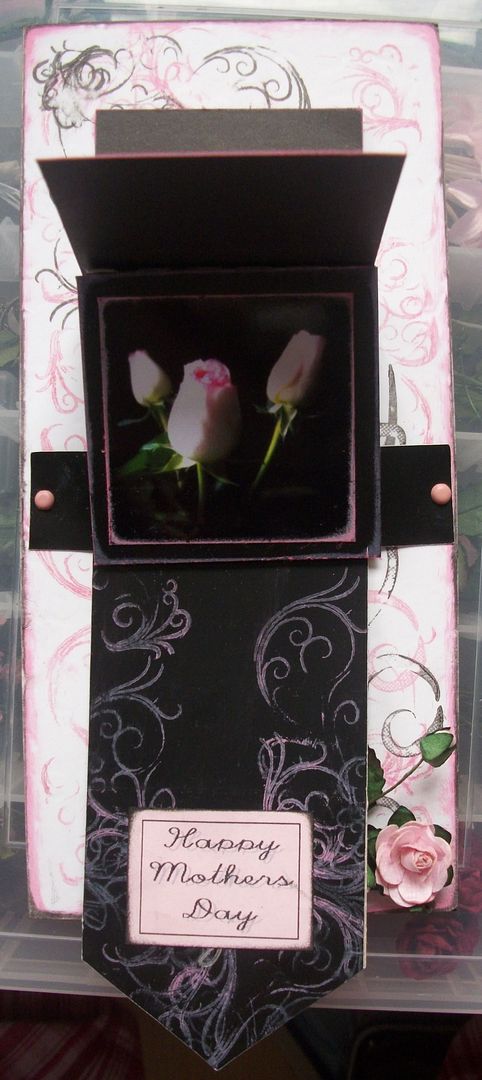 So these are what I'm giving as our Mothers Day cards this year. I'd also like to enter them in the
Creative Craft World
Mothers Day competition.