So today I was all ready to do a new layout, I knew what I wanted to do, had all the embellishments etc ready to go, was just printing out the photos when, horror upon horror, the ink ran out!!! I have sent the troops out to get more .... but as of yet they have gone AWOL.
So instead I thought I'd tell you about what has helped me this year the most when it comes to scrapbooking...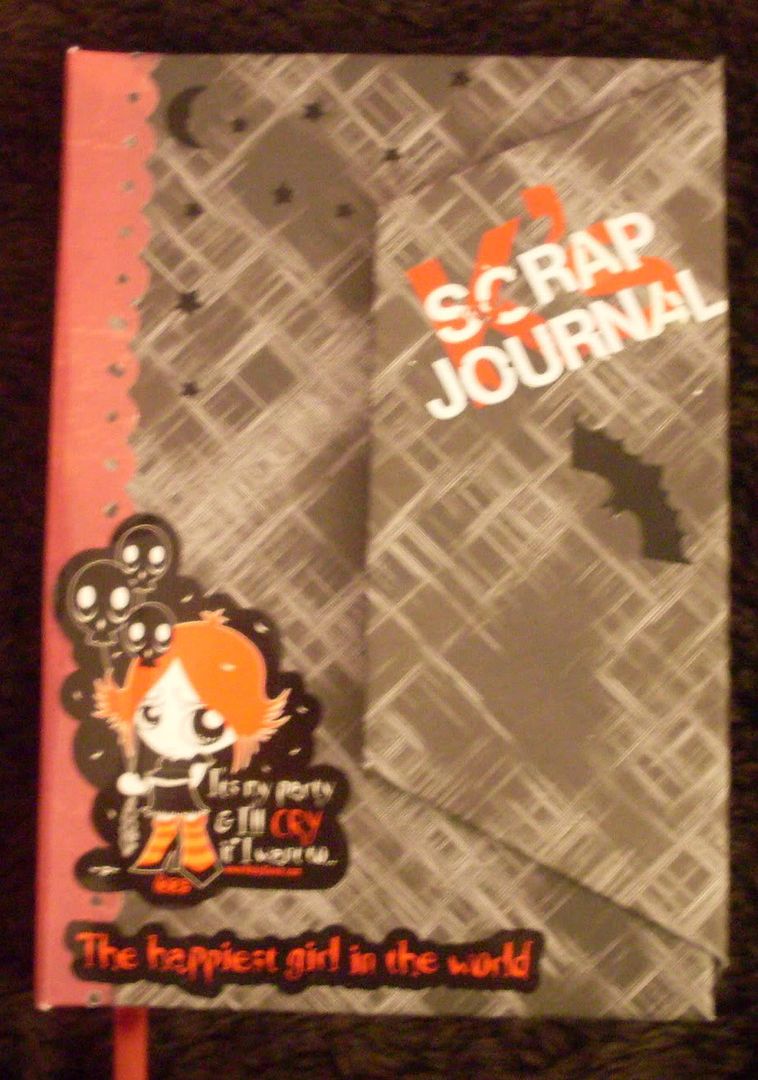 ...it is my Scrap Journal.
Its just a recovered diary, but every time I take a picture, that evening I sit down with the Scrap Diary, turn to that date and write in what the photo is about, what it represents and any funny, quirky & as much detail as possible. This way when I come to do a scrapbook page I can turn to the page linked to it and the memories come flooding back, even the little things that I might even forget the next day, like a funny little comment, are all written down.
Sometimes I can copy it straight out and use for the journalling.
My memory is awful, and this way I dont need to worry about it.
Do you have a trick to remembering whats in the photo? or do you have a good memory and dont need to take notes?