When I saw Debbie put the
ingredients
up for a
Malteser cake
I knew I'd have to try it, who could not try a cake thats chocolatey, malty AND has maltesers!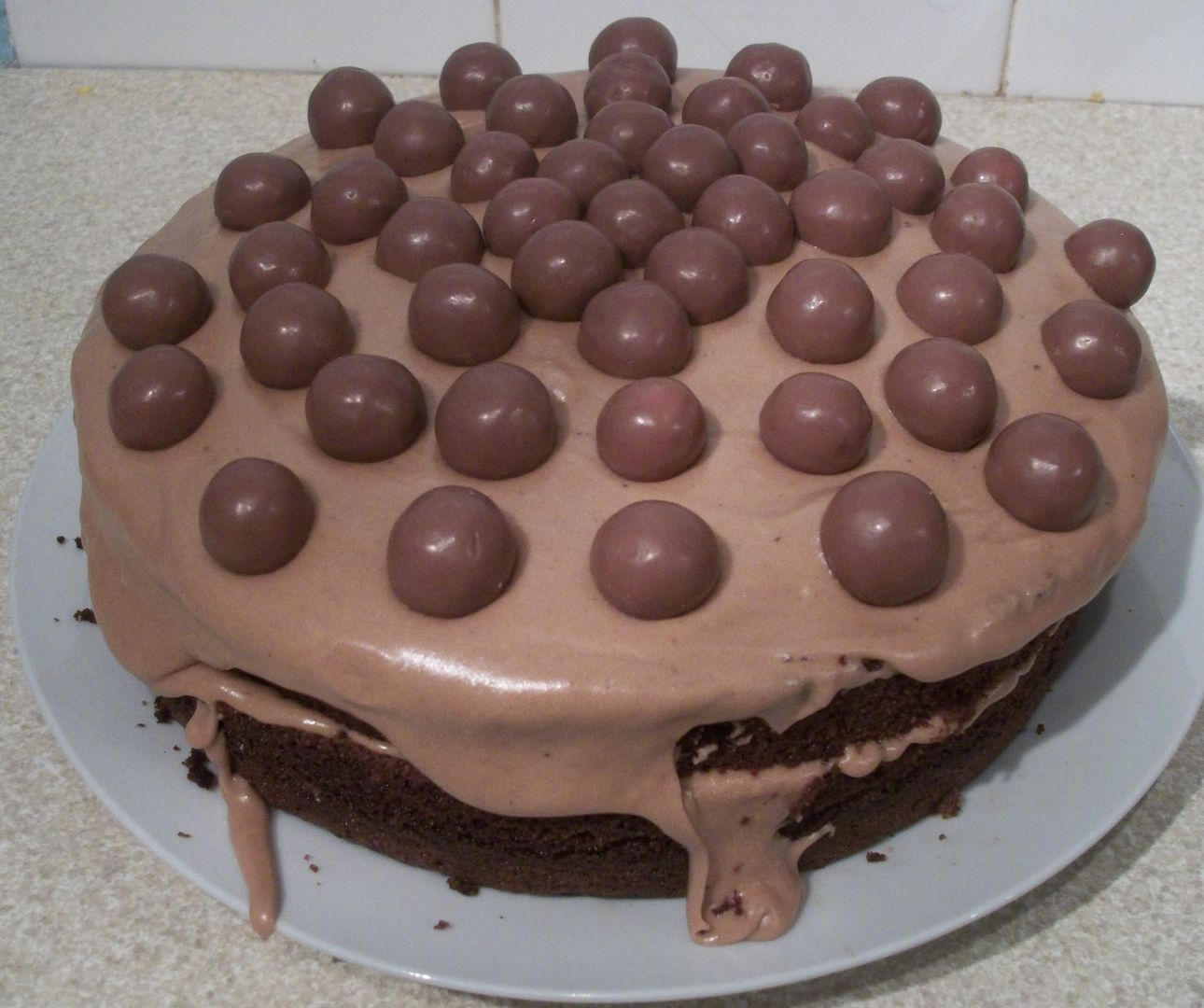 I did make a lil oops though, I picked up the chocolate horlicks drink by mistake and didnt notice until afterwards, so this cake was more chocolatey than malty.
The mix is quite runny which makes for a lovely moist cake. As it was a large cake I had to ccok it for quite a bit longer than the recipe states for the fairycakes, I think it was an hour in total, but I kept checking it to make sure.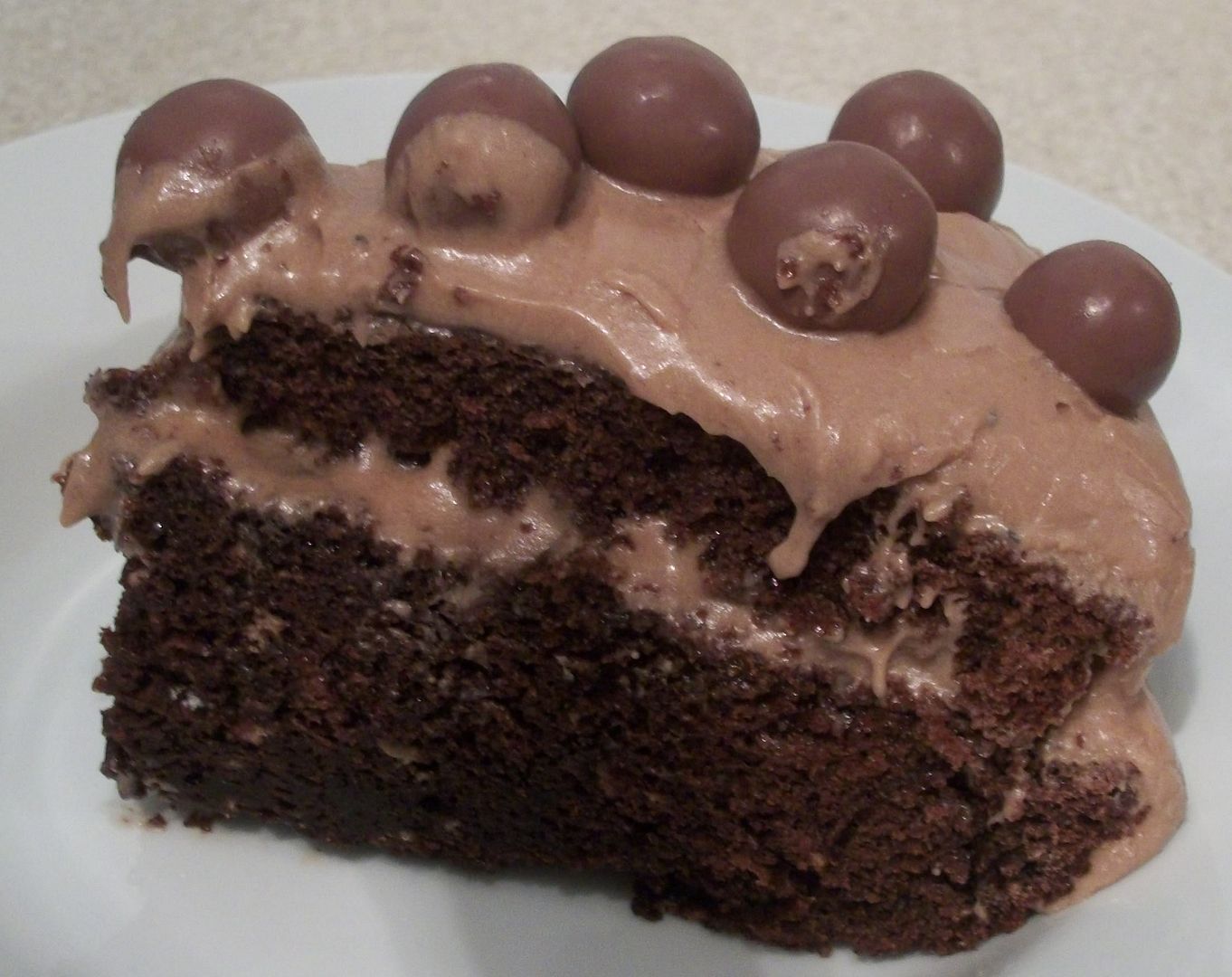 And the results.... Everyone loved it! So much so there was complaints when I made one to take to the NEC, from my family as I hadnt cooked them one.
The one for the NEC I substituted the horlicks and cocoa powder for malteser chocolate drink powder. It gave a much lighter taste to how I had done it before.
Definately a recipe I would recommend!!!